The Toronto Raptors run to an NBA championship captured the imagination of the country as they became the first team outside of the U.S. to win basketball's biggest prize.
It was a shining moment for sports in our country, and we were thrilled when asked to work on a project here at TMP that helped celebrate the Raptors world championship.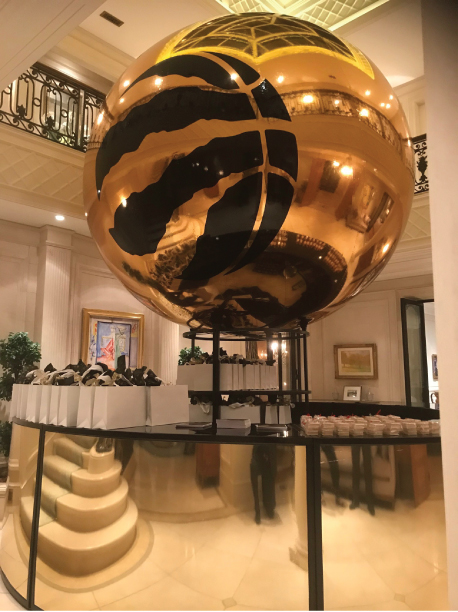 Our team created a 10ft metallic pvc sphere – complete with the instantly recognizable Raptors' claw logo, measuring in at 6ft on either side of the golden ball.
Our in-house printed vinyl was applied in the production facility of our headquarters in Stratford, Ontario by our marketing team for a Raptors event in the Fall of 2019.
The shiny, metallic look was a perfect compliment for the champion Raptors and a head turner and photo-op at the Raptors event.